Rogers offers a wide range of replacement parts
Replacement parts are available for Rogers Custom Greenhouses, Jacobs Greenhouses, Jaco-lite, , Lord & Burnham replacement parts, heaters, racks & pinions, all sizes of tempered safety glass, Standard glass, 8mm polycarbonate panels, Energy & Shade Curtains, T-bolts, glazing caps, stainless steel screws etc.
If you don't see what you are looking for give us a call,  we may have what your looking for!
Contact us to talk to one of our greenhouse experts!
Bayliss Auto Vent Opener                                                                                             
Bayliss greenhouse vent openers have earned a reputation as the most trusted and highest-quality openers on the market.  The Bayliss MK 7 vent opener contains a hydraulic cylinder of wax. As the temperature in the greenhouse rises, the wax within the cylinder expands, exerting pressure that gently pushes the vent open. This design is so effective that on larger greenhouses, you'll notice the roof vents opening at different times during the day, corresponding to the sun's position in the sky.   One of the standout features of the Bayliss vent opener is its heat-activated mechanism automatically adjusting the vent's opening and closing based on the temperature inside the greenhouse. This intelligent design ensures optimal ventilation, helping to maintain a healthy and controlled climate for your plants.
Bayliss opener typically last 7 years depending on climate.  If you are not heating the greenhouse during the winter months we recommend removing the cylinder and storing in an area where it will not freeze. Contraction and expansion can cause the wax to leak out and it will no longer work. This will help to extend the lifetime of the cylinder.  Once the cylinder is removed it will be necessary to tie down the vent to prevent the wind from flipping it open. A zip tie or bungie cord works well.  
Voted "Best Buy" by Amateur Gardening Magazine 4th May 2013.
Designed for aluminum vents measuring up to 60cm square (2ft square) lifting a load of up to 6kg (14lbs).
Providing a maximum opening distance of 12 inches (30cm) and can be set to start opening at approx. 55F (12o). Supplied with full fixing kit and instructions.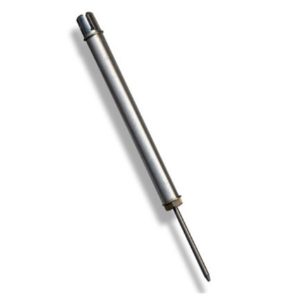 Replacement Tubes for Bayliss Auto vent openers    
Replacement cylinder fits the Bayliss MK7 Heat activated Vent Opener
Have you noticed your vents aren't opening properly? It may be time to replace the cylinder in your Automatic Vent Opener.
Here's a handy tip for reviving the wax cylinders in these vent openers:
Remove the wax cylinder from the vent opener.
Place it in the refrigerator (not the freezer) for approximately 30 minutes.
After taking it out of the fridge, immediately run the wax cylinder under hot water in the sink for 5-10 minutes.
If these steps don't restore the functionality of the wax cylinder, it may be necessary to consider replacing it with a new one. This method can be a cost-effective way to attempt to rejuvenate the opener before resorting to a replacement.
Commercial Grade Greenhouse Plant Benching
Rogers Kits do not come with benching as each growers requires custom sizes depending on what they are growing.  Our benches have been designed with the grower in mind.
Benching is prefabricated in our shop using rust-free aluminum framing, expanded metal sheeting and galvanized hardware. The chart below is for our standard kits.
Benching can be custom designed to fit any greenhouse configuration.  Double benching, benching with shelves, U benching or single layer are all available. Ask your greenhouse rep for a custom quote.
| | | |
| --- | --- | --- |
| FS 7x 9 | Greenhouse bench        24″ x 98″    $285 |      Not Available |
| FS 9 x 10 | Greenhouse bench      24″ x 124″    $375 |      36′ x 124″   $470 |
| FS- 9x 13 | Greenhouse bench       24″ x 150″   $420 |      36″ x 150″   $570 |
| FS 9 x 17 | Greenhouse bench     24″ x 197″   $550 |      36″ x 197″   $750 |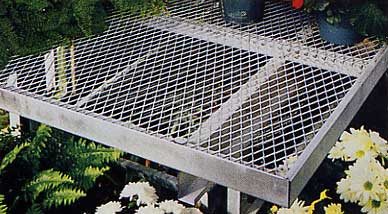 Continuous Air Flow – Reduces fungus by allowing unrestricted air passage
Even distribution of heat and light
Long Life – Galvanized mess practically eliminates the need for replacement
Drainage – 76% open area allows easy drainage
Pots sit level
Soil and water drop right through the bench – eliminating weed, soil and water accumulation.
Low Cost – You'll find this bench to be more economical than most bench material now used.
Energy & Shade Curtain
All Rogers Greenhouses come with a commercial energy & shade system.  Our shades provide ample light transfusion, giving 57% protection from the scorching rays of the sun and preventing 47% heat loss during the colder months optimizing conditions for plant growth and energy savings. The shade cloth is installed on the inside of the greenhouse so as not to impede the operation of the temperature activated roof vents.  Rogers hobby shade curtain is a simple design using a pulley system for easy opening and closing. The Rogers Pro Series greenhouses offer the same shade curtain without the pulley system as the curtains are seldom opened. 
| | | |
| --- | --- | --- |
| SC-7 x 9 | Energy & Shade curtain 7 x 9 model | $295 |
| SC 9 x 10 | Energy & Shade curtain 9 x 10 model | $345 |
| SC-9 x 13 | Energy & Shade curtain 9 x 13 model | $465 |
| SC-9 x 17 | Energy & Shade curtain 9 x 17 model comes in 2 pieces | $685 |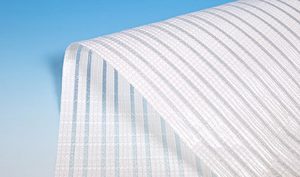 Glazing Tape Or Butyl Tape
Rogers uses Tremco 440 Tape for all glazing purposes.  It is a 100% solid polyisobutylene-cross linked butyl, pre-formed sealant. This tape is unaffected by Ultra-Violet through glass and remains flexible at low temperatures. 
1/4″ x 1/4″ Glazing Tape 20 feet per roll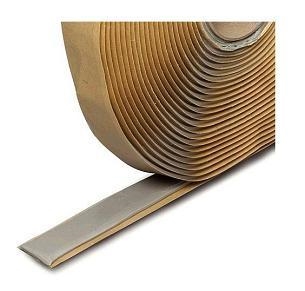 1/4 x 1/8″ Glazing Tape 25 feet  per roll
Contact us to talk to one of our greenhouse experts